Financial Literacy Quiz
Put your money to work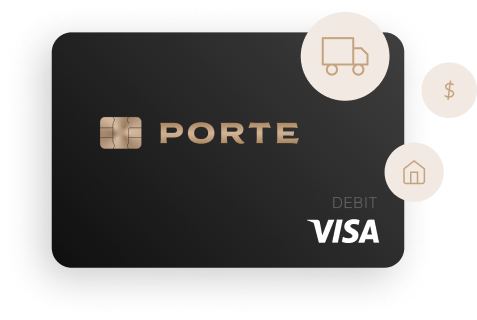 Learn about the impact of making extra payments on your debt
Think you're a financial guru? Prove it! Complete our financial literacy quiz below to see how much you truly know about money and personal finance.
QUESTION 1/10
To purchase a home, your down payment must be 20% or more.
True
False
Lenders usually want you to be able to pay at least 20% of the purchase of the house in cash, but it's not required. If you can't pay the full 20%, you'll likely still be able to get a mortgage but may need to pay for private mortgage insurance (PMI).
QUESTION 2/10
How much of your paycheck should go towards housing?
50% to 70%
No more than 30%
One month's salary, but if you have debt, you should pay that off first before saving an emergency fund
No more than 10%
No more than 30% of your gross monthly income. This rule is based on how much you or your family can spend on housing and still have enough funds to afford everyday expenses.
QUESTION 3/10
What are the five factors that improve your credit score?
1. Amount owed, 2. highest interest rate, 3. number of cards, 4. delinquencies, and 5. overages
1. Gross income, 2. number of cards, 3. payment history, 4. penalties, and 5. savings
1. Payment history, 2. utilization ratio, 3. new applications, 4. length of credit history, and 5. kinds of credit
While the exact criteria used by each scoring model vary, these factors are very important to keep your credit score healthy.
QUESTION 4/10
How much should you have saved in your emergency fund?
$1,000
One month's salary, but if you have debt, you should pay that off first before saving an emergency fund
Three to six months' worth of expenses
Your annual gross income
Three to six months' worth of expenses is the recommended amount to save in your emergency fund. Considering how unpredictable life can be, having this amount saved in case of an emergency can make all the difference.
QUESTION 5/10
What is a reasonable percentage of your paycheck to put in your retirement fund?
1% of your pre-tax income starting in your 40s and 3% or more in your 50s
At least $5,000 per year
Not applicable if you're covered by social security
5% to 15% of your pre-tax income
You should aim to contribute around 5% to 15% of your pre-tax income towards your retirement plan. If 5% of your pre-tax income is not a feasible contribution due to debt or financial obligations, you can start with a lower percentage and work your way up.
QUESTION 6/10
Is an IRA a good investment?
Yes
No
Individual Retirement Accounts (IRAs) are tax-advantaged accounts that put you on a faster track to long-term retirement savings without paying annual taxes. Instead, you pay taxes on your savings amount when you withdraw funds.
QUESTION 7/10
Which of the following is NOT considered a financial investment?
Stocks
Mutual Funds
Real Estate Investment Trust
Automobiles
Both new and used vehicles are assets that rapidly depreciate. The point of an investment is to gain profit over time, and a vehicle (barring collectibles) is not likely to turn much of a profit, if at all. A vehicle is typically more of a necessity than an investment.
QUESTION 8/10
What is an important reason to invest?
To make money quickly
To purchase a new vehicle
For financial security later in your life
To financially support businesses
Investing can provide an additional income stream to build your wealth and help you enjoy a comfortable lifestyle in your retirement.
QUESTION 9/10
What is inflation?
An increase in the Federal Minimum Wage
A rise in federal income taxes
A general increase in prices and decrease in the purchasing value of money
The rate at which interests compounds in a savings account
This increase in prices reflects a decrease in the value of money. Essentially, this means consumers must spend more units of currency to purchase items over time because the value of their currency is decreasing.
QUESTION 10/10
Does using less than 30% of your card's utilization help your credit score?
Yes
No
Keeping your credit utilization at 30% or less can improve your credit utilization ratio, an important factor in calculating your credit score. Balances over 30% can be detrimental to your credit score.
No results for ""
Please try another search term.