No Monthly Fee
We're keeping more of your money in your own pocket
You can open a Porte account with confidence - we won't charge you a monthly fee to maintain it.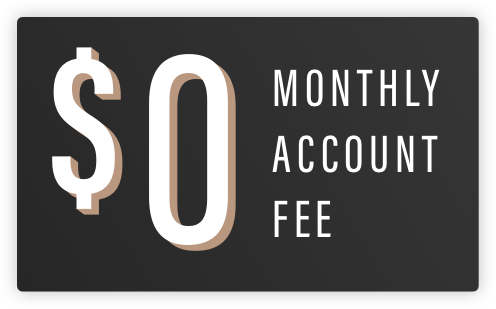 Porte No Monthly Fee Banking
Our limited fees are part of what makes us different.
---
You might have bills to pay, but you won't be paying us each month. You work hard for your money, and we want you to spend it when and how you want to. If you think banks are out to get you with a bunch of sneaky fees, we'd like to change that.
No Monthly Fee
We don't charge you a monthly fee. That's more money that stays in your pocket.
No Minimums
We don't require a minimum balance to open or maintain your account. You can start today with the money you have.
Free ATMs
Use your Porte debit card for $0 fee withdrawals at 32,000 MoneyPass® ATMs located around the United States.1
signup section
Open a Porte account today and pay no monthly fees!
Apply for an account using the Porte app.2 No credit check required.3
sign me up
Porte is a mobile finance app, not a bank. Banking services provided by Pathward, National Association, Member FDIC