Just how important is organization when it comes to finances? If you've ever forgotten to pay a bill or unknowingly overspent on a shopping trip, you already know the answer. Organization can make all the difference in staying within your budget, reaching your financial goals, and overall financial health over time.
In this spotlight, we discuss financial organization with Mateeka G., a Senior Marketing Manager at Porte and bullet journaling extraordinaire! Mateeka has an extensive journalism and professional writing background. Plus, she is super organized and always has great insight to share!
So, without further ado, let's jump in.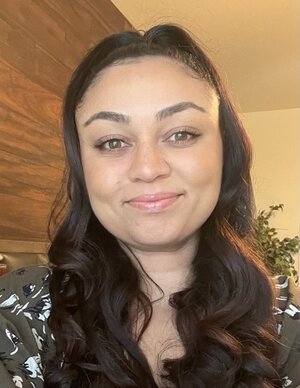 anchor
Hey Mateeka! Can you tell us a fun fact about yourself?
Hi! A fun thing about me is that my Hogwarts house is Gryffindor. I'd say it's the most important fact about me, actually.
anchor
What drew you to writing? What do you enjoy about it?
I've loved writing for as long as I can remember. I enjoy storytelling and exploring human nature through writing. In my role as a marketer, I love seeing how something I write can impact business goals by increasing sales or driving customer actions that help us grow.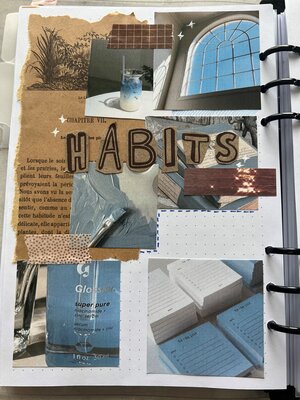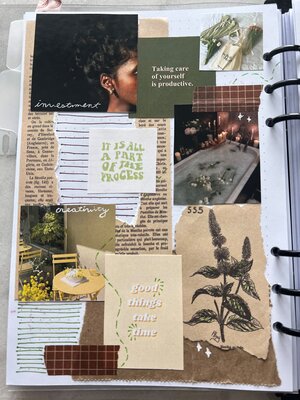 anchor
How did you get into bullet journaling? Why do you prefer a bullet journal over a traditional planner?
I started bullet journaling in 2016 after going through literally every popular planner on the market and just not feeling satisfied with any specific method. I love that my bullet journal is 100% designed by me and can change as my needs change. If I need to get granular with daily to-do lists, I can set up a spread to help me plan day by day, but if the next week I decide I need something else, I can just flip the page and experiment with something new. No planning method can be one-size-fits-all. With bullet journaling, I get to create the ideal solution for my needs, no matter the season of my life.
anchor
How has bullet journaling improved your organization? How has bullet journaling improved your productivity?
My bullet journal is part scrapbook, part day planner, part diary. Having all aspects of my life readily available in one place ensures that, no matter what, I can just flip through a few pages to find something I'm looking for. I use my journal for task lists, meeting notes, daily logs, and so much more. If I think of something I need to remember, I can just jot it down and return to it when I need it.
anchor
Can you use a bullet journal for a budget or other financial reasons?
Of course! That's the beauty of this method. Once you get the hang of the basics, you can customize the system to meet your needs. Plus, there are a ton of templates and resources you can find online to test out. And if something doesn't work, you can just turn the page and try something new (my favorite part). I like to track my "extra" purchases in my journal, like my Starbucks orders and late-night Amazon spends. That way, I can keep myself in check if I find I'm overspending, and I can do a mental check-in if needed to make sure I'm not buying things to self-soothe or procrastinate on something important. Most of my major financial planning and budgeting is done via apps, but my on-paper purchase tracker in my bullet journal is important to me.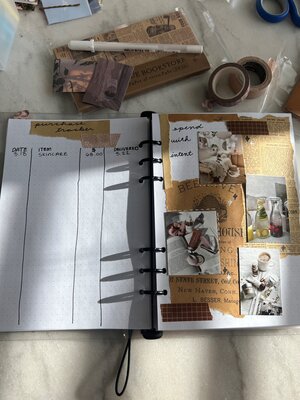 anchor
How can someone get started with bullet journaling? Is there a tip or piece of advice you could give to beginners?
I highly recommend reading The Bullet Journal Method: Track the Past, Order the Present, Design the Future by Ryder Carroll, the creator of the bullet journal method. It's a super short book that will teach you the basics of the planning method (minus the fun art stuff, which you don't need if you don't want it!). Then, start experimenting with spreads. It's easy to want to go overboard and create a bunch of new spreads at first but take it easy and test the waters while you learn. Most importantly, get into the practice of writing everything - like everything - down. Teach your brain to trust your journal as the one source of truth, and eventually, it'll become second nature.
anchor
What goals do you think bullet journaling will help you accomplish in the future?
Good question! I am working on decorating my home and will use my journal to brainstorm decor ideas, plan purchases to make, and budget when and how I'll add investment pieces to my space.