Partner with Us
Affiliate Program
Do you have a review or comparison site? Help us spread the word about Porte to your audience and earn a commission.
Want a deeper relationship with Porte? Become a Porte Influencer.
People deserve a better way to bank. Help us spread the word about the Porte mobile app with banking services provided by MetaBank, N.A., Member FDIC. Members of the influencer program are compensated for their creativity, time, and effort promoting Porte.
Apply For The Influencer Program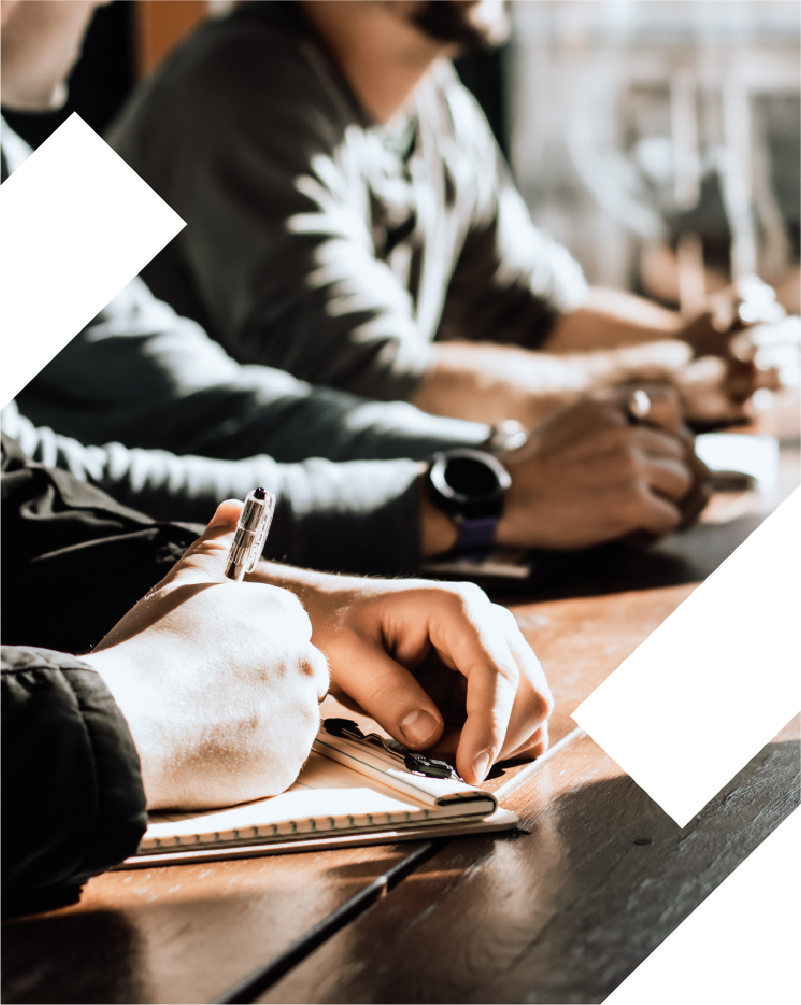 Get paid for promoting Porte. Apply to be a Porte Affiliate.
Got a high-traffic website, blog, or review site? Porte is looking for highly relevant and reputable affiliates to promote Porte.
Apply to be an Affiliate
Earn Compensation
Porte Affiliates are compensated for their effort sharing Porte with their audience.
Connect with Your Audience
Help your audience open the financial door to more by exploring all the features Porte has to offer.
Exclusive Swag
Porte Affiliates and Influencers have access to exclusive swag that will up your style.
How to get started
Apply in minutes

It's quick and easy to apply for the affiliate program.

Get Verified

After you apply, the Porte team will review your application to see if there's a good match.

Start sharing all things Porte

Once we accept you into our program, we provide all the marketing assets and links to get started. Share these assets and links with your audience and start earning compensation.
Questions?
Are there minimum requirements to apply?
For your application to be considered, the following requirements must be met:
A complete and accurate affiliate / influencer program application.
Identification of all sites or audiences that will display the content.
All sites or audiences must contain original content and be publicly available through the addresses provided.
All sites or audiences cannot contain or promote the following:

Sexually explicit or obscene materials
Violence or contain violent materials or promote, endorse or incite dangerous or harmful acts
False, deceptive, or defamatory materials
Materials or activity that is hateful, harassing, harmful, invasive of another's privacy, abusive, or discriminatory (including or not limited to the basis of race, color, sex, religion, nationality, disability, sexual orientation, or age)
Illegal activities
Any trademark or IP, variant or misspelling of a trademark or IP of Populus Financial Group or Porte in any domain name, subdomain, hashtag, group name or other identifier on social networking platform.
Violation of any intellectual property rights
We reserve the right to determine eligibility and approval into the affiliate or influencer program at our sole discretion.
How does the Porte Affiliate Program work?
Once approved, you will receive a unique referral link to share with your audience. You earn each time someone generates an account using your link (subject to program terms).
We reserve the right to remove any affiliate at any time for any reason.
Who can be a Porte Affiliate?
Have an audience that will benefit from learning about Porte? We encourage you to apply. Source of traffic subject to approval and program terms and conditions.
How much can I earn as a Porte Affiliate?
You can earn as much or as little as you want. It depends on you how much you want to invest into your affiliate marketing strategy.
How do I apply for the Porte Affiliate Program?
Visit Partner With Porte to apply. We will evaluate your application and notify you of its acceptance or rejection.
How do I apply for the Porte Affiliate Program?
Visit – [insert impact link] to apply. We will evaluate your application and notify you of its acceptance or rejection.
Are there any fees to join?
No, there is no charge to join either the Porte Affiliate or Influencer Program. It is free to sign up and free to use any approved materials provided.
What if I have additional questions?
Open a Porte account today, pay no monthly fees!1
Apply for an account using the Porte app.2 No credit check required.3
sign me up
Porte is a mobile finance app, not a bank. Banking services provided by Pathward, National Association, Member FDIC