Stand with those affected by breast cancer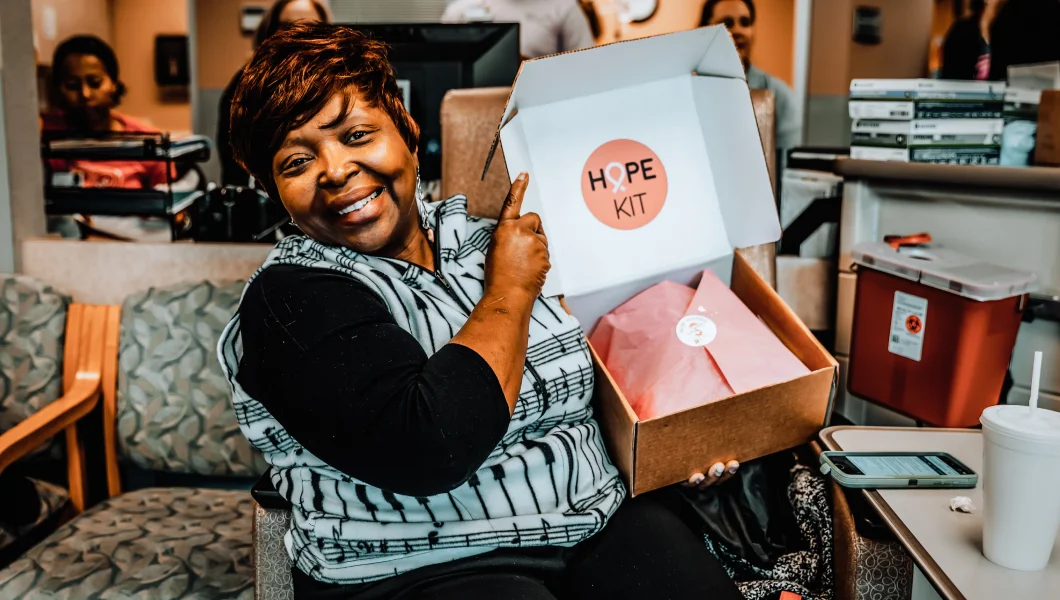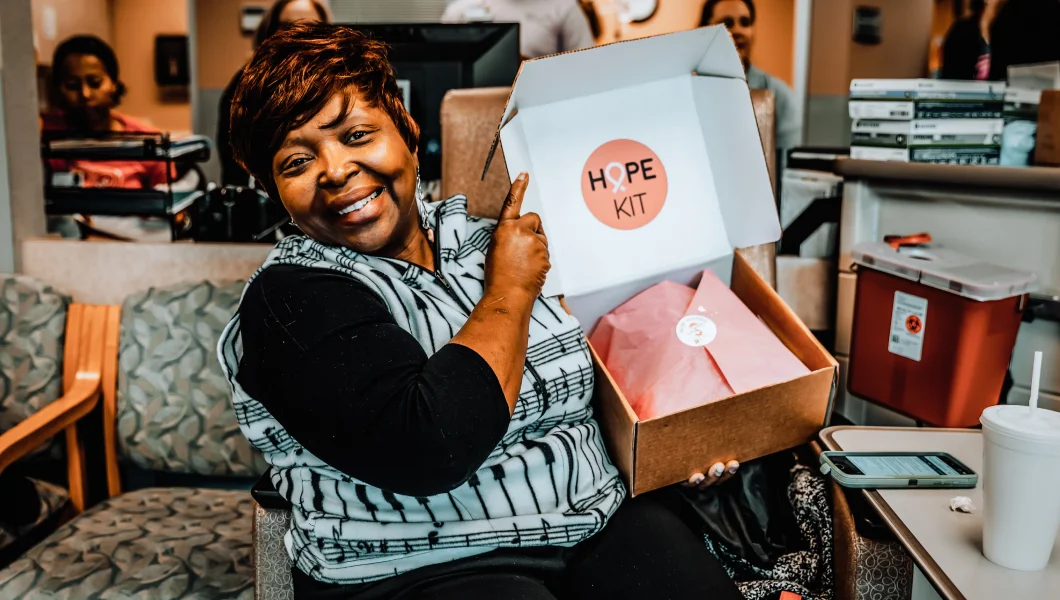 Porte x National Breast Cancer Foundation
National Breast Cancer Foundation provides help and inspires hope to those affected by breast cancer through early detection, education, and support services.​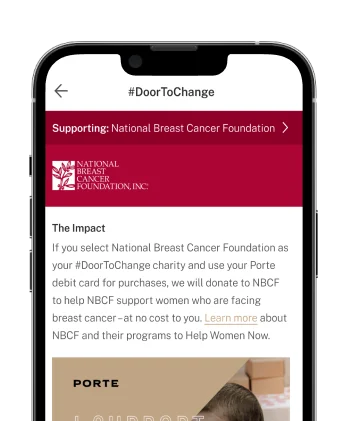 Behind the Porte + National Breast Cancer Foundation relationship
At Porte, we believe in giving back. That's why we created #DoorToChange,1 our charity program that is focused on bringing positive change to the community through donations to selected charities.
National Breast Cancer Foundation (NBCF) believes no one should face breast cancer alone. They are dedicated to being the navigator that provides real-time help at any point on the breast cancer journey: from early detection services and education to support services for those who are undergoing treatment.
When you select National Breast Cancer Foundation as your #DoorToChange charity in the Porte app, you can support a great cause at no additional cost to you.1
Support National Breast Cancer Foundation, on us
Donations are made based on how much you spend, and it doesn't cost you anything extra.1​