Direct Deposit benefits
Get paid up to 2 days faster1
Everyone loves payday! Now you can access your hard-earned paycheck up to 2 days faster1 with Direct Deposit.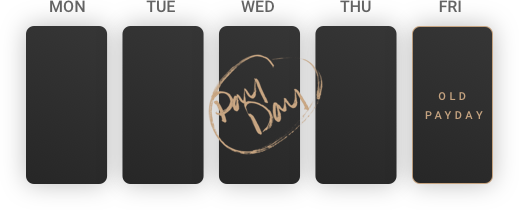 Open a Porte Account to start getting paid up to 2 days faster.
Get your paycheck up to 2 days faster1 with Direct Deposit.
Many banks hold your paycheck until the scheduled payment date from your employer. We're breaking tradition. With Direct Deposit your paycheck is available to you as soon as the bank receives it. You could be enjoying your payday up to two days faster!1
How to set up Direct Deposit?
Download your Direct Deposit form from the Porte app.2 Give the form to your employer and you're done. When your Direct Deposit setup is complete, you'll have your paychecks up to 2 days before your co-workers.
Download Direct Deposit form

Find it in the mobile app along with other account info.

Give to your employer

Fill out your form and your employer or payer will handle the rest.

Get paid up to 2 days faster with Direct Deposit!1

Start saving, paying bills, or treating yourself sooner.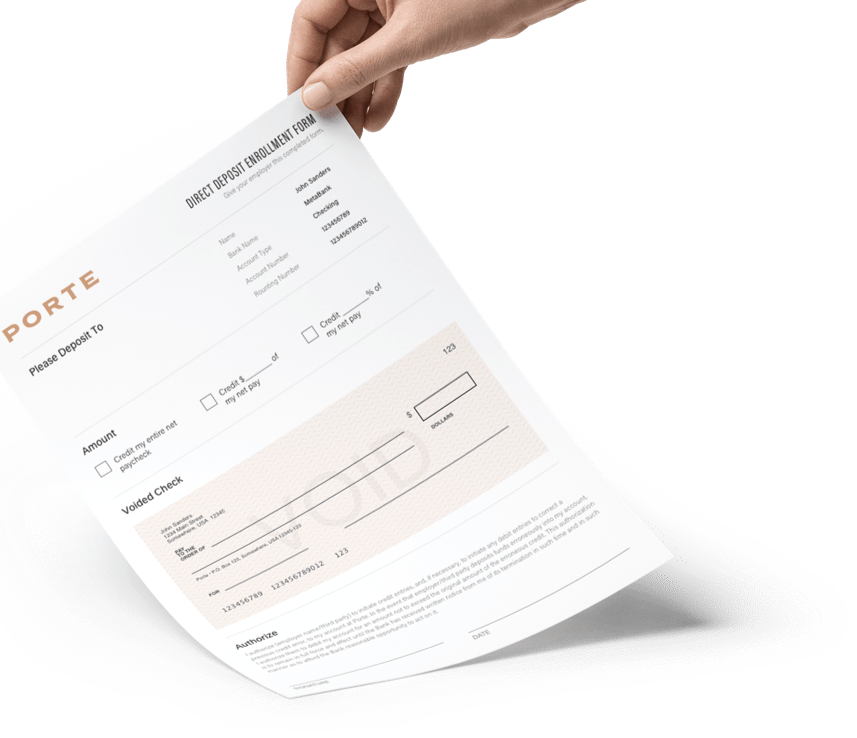 Unlock even more when you enroll in Direct Deposit
---
Optional Savings Account

No minimum to open. Start putting your money to work and earn 0.20% APY. Complete a few steps and you could earn even more; on the first $15,000 on deposit, you can earn 3.00% APY!3
Optional Overdraft Service4

Mistakes happen - we get that. Porte gives you 24 hours to pay back an overdraft in order to avoid overdraft fees.
signup section
Open a Porte account to start getting paid up to 2 days faster with Direct Deposit.1
Apply for an account from the Porte app.2 No credit check required.5
sign me up
Porte is a mobile finance app, not a bank. Banking services provided by Pathward, National Association, Member FDIC