A better kind of personal finance blog
Porte Celebrates Women in Leadership — Meet Rebecca!
Since 1914, March 8th has been recognized as International Women's Day — a day to celebrate the achievements of women throughout history who fought to end discrimination and for their right to work, vote, and hold public office. From Susan B. Anthony to Eleanor Roosevelt, history is marked by brave women who tirelessly fought for women's rights, paving the way for the many brilliant female leaders leading the way in their respective fields and industries today.
At Porte, we are excited to honor this day in support of women worldwide who continue to fight for gender parity! This International Women's Day, we sat down with one of the many female leaders behind the Porte app, Rebecca John, Director of Organic Marketing, to learn more about her journey in marketing and views on female leadership. Rebecca has a fascinating background and brings a unique perspective to the Porte team!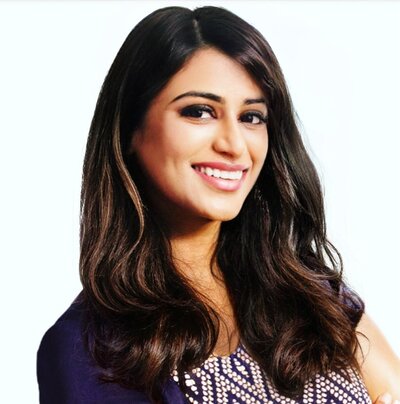 Q: Hi, Rebecca! First off — tell us a fun fact about yourself!
A: I love traveling- I've traveled to 14 countries and have lived in 4 countries (the United Arab Emirates, India, Australia, and the United States). The next country I hope to visit is Japan!
Q: What led you to the marketing field? What do you enjoy about marketing?
A: I was one of the two lucky candidates Google hired off my college campus back in 2008, and so I began my career working in the AdWords team. Later, I moved to the Search Quality team (now Product Quality), where I learned to create programs to identify spammer signatures and penalize spammy websites. It was where I was first introduced to Search Engine Optimization.
Since then, the SEO and digital marketing world have changed significantly. Even though I've worked for several companies since my four-year stint at Google, I've always worked in digital marketing/SEO.
SEO is both an art and science, and it is great to be able to be creative and analytical every day.
Q: Who is a successful woman who inspires you?
A: Indra Nooyi, the former CEO of PepsiCo, has always inspired me — not only because we share an Alma Mater (Madras Christian College) but also because of her confidence and leadership style. I'm currently reading her autobiography, "My Life in Full: Work, Family, and Our Future," where she talks about the many barriers women face in leadership and how she was able to successfully navigate it.
Q: What do you think is the most significant barrier to female leadership?
A: I think women have certainly come a very long way in leadership representation, but overcoming barriers like gender bias and stereotyping is not something we can fix overnight.
Personally, the hardest challenge I've had to overcome is being able to trust my own voice and be confident. Trusting yourself to make the right decisions is the first step in being able to lead your team.
Q: What's the best advice you can give to young women aspiring to be future leaders in their industry?
A: The best piece of advice I can give to future leaders is to find a good mentor. Having leadership qualities like confidence and effective communication are great but probably not enough to make it in fields like technology or finance.
Industry knowledge, along with other soft skills, are crucial to leading a team. So, if you have the opportunity to learn from an experienced leader in your field—take it.
Q: What natural abilities and qualities do you believe women possess that make them great leaders in the workplace?
A: Women make great leaders because they're naturally empathetic and value relationships. They're also great listeners, so they know how to help their team develop their own skills and strengths!
---
Are you ready to change how you bank?
Apply for an account using the Porte app.1 No credit check required.2
get the app
Porte is a mobile finance app, not a bank. Banking services provided by Pathward, National Association, Member FDIC